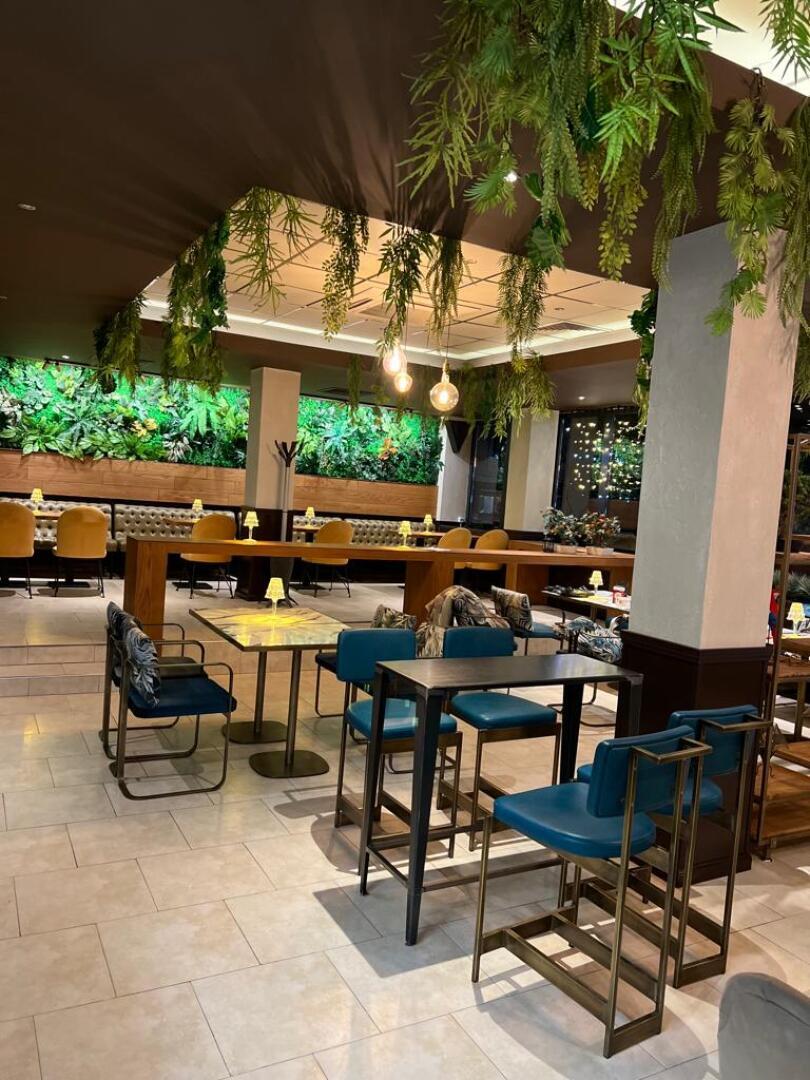 What a nice restaurant in Vidin, Bulgaria, may look like?
---
A nice restaurant in Vidin for private parties, business meetings, and birthdays would typically have the following characteristics:

Ambience: The restaurant would have an inviting and elegant atmosphere with tasteful decor, comfortable seating, and appropriate lighting. It may feature a blend of modern and traditional elements to create a pleasant and welcoming environment.

Private Dining Areas: To cater to private parties and business meetings, the restaurant may offer separate dining areas or private rooms that can accommodate a specific number of guests. These spaces are usually designed to provide privacy and exclusivity.

Menu Options: The restaurant would have a diverse menu with a wide range of culinary options, catering to different tastes and dietary preferences. It may offer both local and international cuisines, ensuring there's something for everyone.

Professional Staff: The restaurant would have well-trained and attentive staff members who are knowledgeable about the menu and capable of providing excellent service. They would be able to handle special requests, offer recommendations, and ensure that guests have a memorable experience.

Amenities and Facilities: A nice restaurant would likely have amenities such as a fully stocked bar, a selection of fine wines, and a variety of beverages to complement the dining experience. It may also have audiovisual equipment and presentation facilities for business meetings or celebratory events.

Customization and Event Planning: The restaurant may offer event planning services, allowing guests to personalize their private parties, business meetings, or birthdays. This could include customized menus, decorations, and special arrangements to meet the specific requirements of the occasion.